We are officially in 2015!!!
Happy New Year!!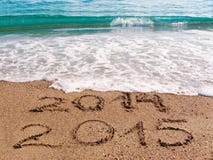 Hope everyone had a safe and fun memory filled New Years Eve.
Mine was a little less eventful. I spent the morning running. I got 7.16 miles in, making my year total of 850 miles!! I can not believe it, no one I always felt tired and burnt out, those are a lot of miles. But I did it and man did I change from all those miles.
I spent the rest of the day, catching up on some serious laundry and watching The Twilight Zone marathon. I watch it every year, they show it all day NYE and New Years Day. It is seriously my favorite time and they show it again around July 4th. I have seen a bunch of them a million times, but they never get old to me. Then I spent the night eating bread. Haha, not really but we went out to dinner at CD Roma's and I got an appetizer and it was cheesy bread with bruschetta baked in.
It was pretty damn amazing. But I should have ran a marathon yesterday after it. But, hey you only live once. We went downtown after and it was a zoo. I was in the mood to just let loose a bit and James really was not, so we had some conflicting views on a fun night out and it turned into a bust. I couldn't wait to just get home and put on my sweats and sleep. Which lesson learned, that's how I am ringing in next year.
Yesterday, I started the day starving. My hunger is definitely back now that I have been running a bit more. So hungry and wide awake at 6:30 am. You know your old when you wake up the day after New Years with no hangover, cleaning and hungry. So I obliged my stomach, ate, laid back down after cleaning and ended up falling right back to sleep on the couch.
Geez, when I have time off, I love to sleep. Just catching up on some loss time. I did a couple of errands yesterday, laid around some more and watched a bit more T.V. Which for the next couple of days, I do not need to do anymore, I have had my fair share of T.V. I really need to dive into a book.
Which one of my goals is to finish at least 1-2 books a month.
Today, is a fun filled girls afternoon with Nanci, lunch and going to see Wild. Which if you haven't read the book, do yourself a favor and do so. It is a truly fantastic book and I am so excited to see the movie today.
I got my first run of 2015 in yesterday with a small two miles. I wasn't going to since I had the long run on Wednesday and my body was a bit sore. That was the longest I ran since the marathon and my body was not used to it at all. But I saw so many of my friends posting they were running or got or bought running shoes, I just had to join them.
But today and tomorrow I am resting my legs to run a half marathon virtually with Nanci and Corinna on Sunday with the Best Damn Race Jacksonville. Nanci suggested it to me and I figured, why the heck not, I have a goal of 1000 miles in 2015 and this is a nice way to kick it off. Plus I need to start getting some mileage under my belt since I will be running the Gasparilla Distance Classic the end of February, which my goal is to figure out some kind of training plan for that. Just increasing my mileage more is my plan.
It feels really good to be back.
And as promised, I will go back to posting more about my food finds, cooking more, reading more and sparkling a little bit more.
Thanks for reading along with my New Years Rambles!