Today I am linking up with
Nanci
,
Cynthia
,
Mar
and
Courtney
for the Friday Five! This weeks topic is Friday Favorites, which you can choose 5 whatever you want. Nanci had mentioned this to me on Wednesday and it is a hard one, she has an awesome one, they all do so check them all out.
I am going to do my Five Shows I am excited about coming back this fall.
Okay, I am a t.v. show junkie, I love DVRing shows, watching them, I have a show I watch practically every day. Hey, I love me some downtime, when I can kick back and just relax. Considering my tapering is coming up next week, this is perfect timing. I need something to distract me from my thoughts of slowing down. Even though I want to slow down, it scares me just a bit. So I can unwind with some of my favorite shows.
1. Big Bang Theory
I just fell into this show last year some. I caught myself up on TBS and other channels that ran re-runs and religiously watched the whole season last year and I am pretty much obsessed. I never thought I would like this type of show but it is HYSTERICAL!! I can not wait until it comes back on Monday, which they moved from Thursdays, which is even more exciting because I have way too many things going on Thursdays now too!
2. Grey's Anatomy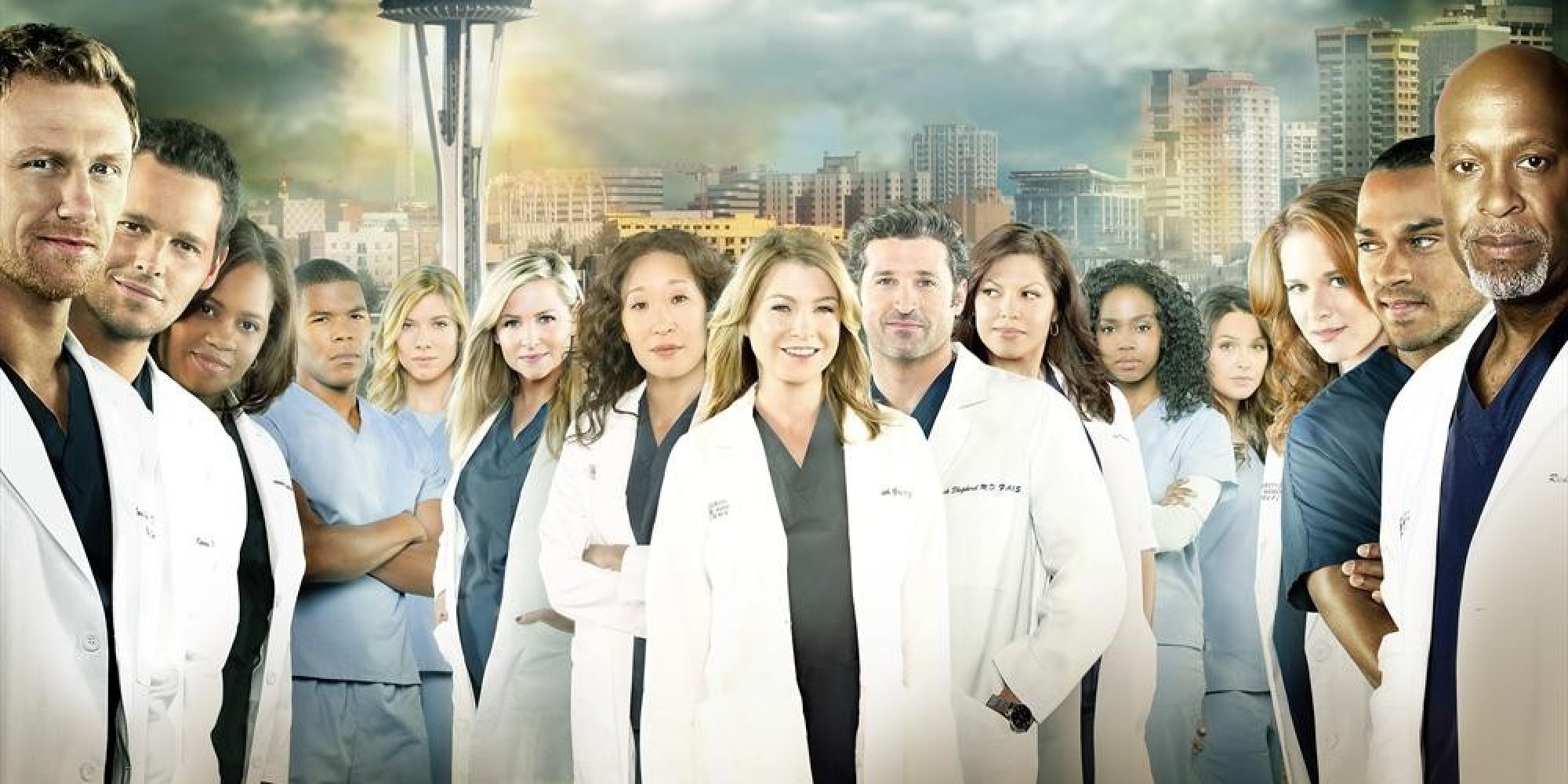 I have been a Grey's fan since the beginning and I have watched every single one. Some seasons have been really bad, but finally last season had it's old Grey's way. Now with Dr. Yang leaving and a few others pictured above, it should be much more interesting. I am excited to see how the story unfolds with Webber and his daughter, which is now Mer's sister, another half sister. Gosh, don't you just love some drama.
3. Modern Family
This show just makes me smile! And it is the one show James and I love watching together. We laugh, we cry, it is a great show. There is a reason why they have one 5 years in a row for Best Comedy!
4. How To Get Away With Murder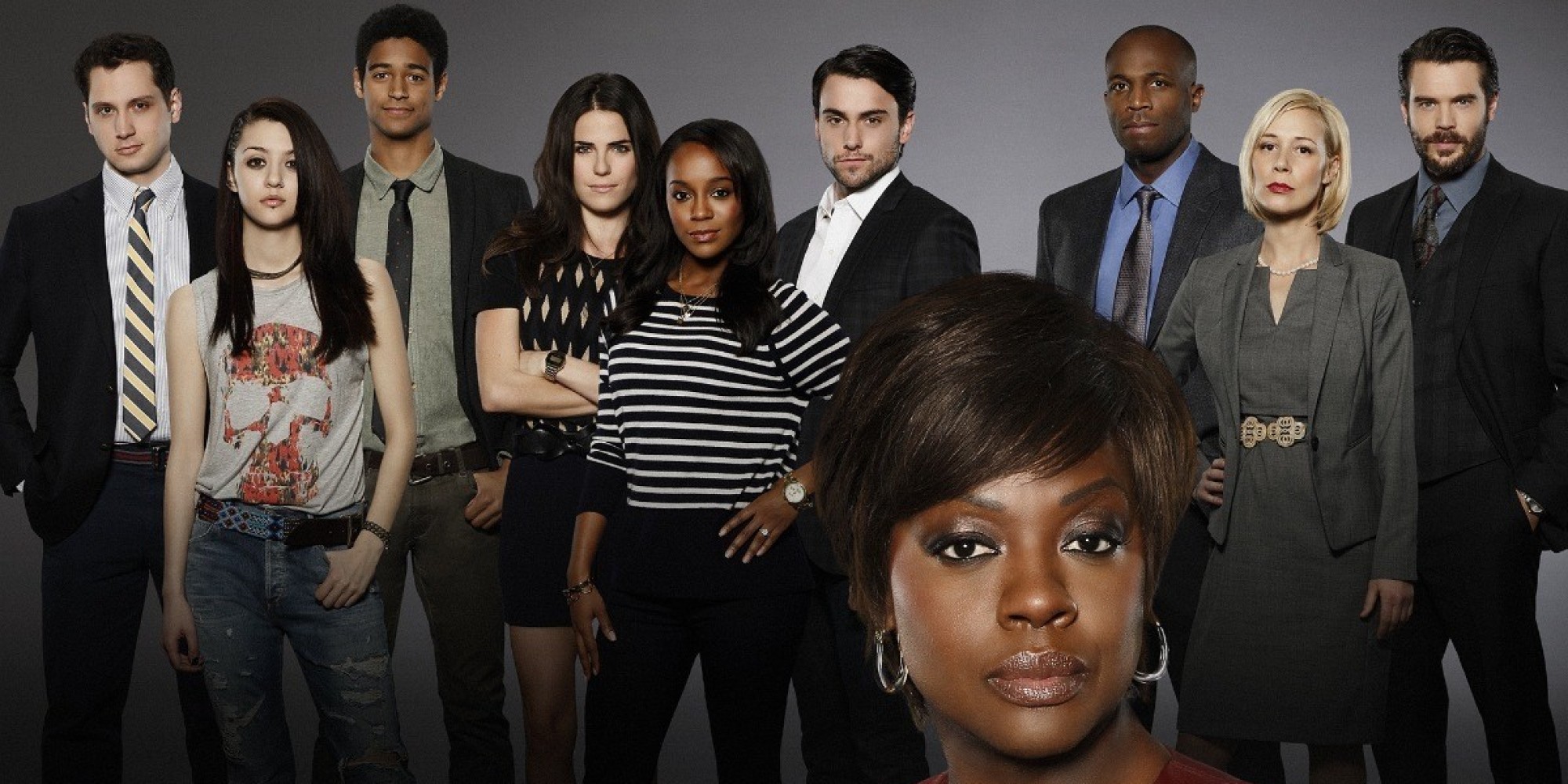 I don't know a whole lot about this show. It is new this Fall, starting on Thursday on ABC at 10:00pm. But I love Viola Davis, hello THE HELP, amazing movie which is fantastic in. And the guy all the way to the Left, yup, Bennett from Orange is the New Black and the blonde, recognize her, she was on Gilmore Girls. I know it revolves around a Law School and Law Firm, plus the creator of Greys. So you know there will be drama!
5. AMERICAN HORROR STORY: Freak Show
I can not begin to explain how excited I am about this coming back October 8! I wish it was much sooner, but you know it is going to be amazing. This installment is around the last Freak Show, which was in Jupiter Florida. The cast of characters are fantastic which a lot of returning actors from Coven. There hasn't been much detail into the plot but if we know anything about AHS, it is going to make us squirm and fear. Cant NOT WAIT!!