Happy Memorial Day Everyone!!
While some say it is the unofficial start of summer today, lets make sure we all take a moment to remember what today really means.
It is not a day off, or a "banking" holiday or a day where sales are crazy and you can find great deals off at the mall. Or a day to BBQ, while yes all those things go on, the true meaning is to honor those who were brave enough to fight for our country and for those who continue to fight.
Both my grandfathers were and are war veterans, so I take a moment to honor them both. I am blessed to have my Poppy with me to this day, while my Grandpa passed away years ago. Honor those who had the courage to fight when no one else would.
Then enjoy the rest of what the day has to offer! I am going to enjoy the day, cleaning, working out, laying out by the pool and drinking lots and lots of water and recharging myself back to life from yesterday festivities.
Yesterday, James and I went to the Rays vs. Red Sox game here. The game was to begin at 1:40 and since we don't go downtown often, we wanted to head down a little early to check out some bars around the Trop, to have a pre-game beer or two.
We came upon this brewery called Green Bench Brewing Company. I have never heard or seen it before, James noticed it the other night and looked it up.
It is a pretty awesome place!!! I am not much of craft beer person, I love Sam Adams Cherry Wheat, but I am happy with Bud Light Lime and Lime-A-Ritas or Miller Light or just a Margarita on the Rocks. I love limes and it just screams Florida and summer to me.
I wasn't sure what to expect and I was craving a Blood Mary, which I knew they would not have, but James really wanted to check it out, so we went.
I am so glad we did. It was a great place, very chill, set up awesome and they brew the beer right there. You can take a tour of the brewery on Wednesday or Saturday, which I am sure we will be doing in the near future. The bartenders were great and he suggested a Lemongrass style beer for me, since I had no clue what I was looking for. He said it was refreshing and clean and he was right on point.
James got a double IPA. I have no clue what any of this means, but he seemed to really enjoy it, but it was too strong for me. I stuck with my light and girly drink, I was not disappointed. I am glad I branched and tried something new.
We snacked on pretzels with honey mustard dip. It literally was mustard with home grown honey drizzled on top. GENIUS. And it paired perfectly with the beers.
After our drinks we went over to the stadium and got our seats. I remembered last year they sold Bud Light Lime and that was all I wanted. BUT of course this year they stopped selling it. The concession lady sold me on Coors Light with a Lime in it, but it just was not the same. I drank it and thanked her but did not order that again.
We had awesome seats and I love the Trop, as it is called because it is an indoor stadium that is air conditioned. In Florida it is very much needed. It is a different experience but I love it all the same. I am a big baseball fan. I love the atmosphere, the sounds, the teams, everything about a baseball game. They are relaxing and intense all at the same time.
I had a couple of beers, a hot dog, of course, nibbled on some of James's fries and I got some chocolate covered raisins. I normally bring my own snacks, but I was slacking and was in the mood to just enjoy myself and I did. My body started talking to me mid way and had me cool down a bit. I didn't finish a beer, but I chugged two 20 oz bottles of water, I needed it. I had to start flushing out the toxins and crap.
See before I would never have done that, I probably would have kept eating and drinking and making myself sick, I did over indulge for sure, but I knew when to turn it off for a bit.
The Red Sox lost and the Rays won, so James was super happy, I, not so much but it was a good game overall. We tried to check out another bar after, but we were both pretty beat, we had half of a beer and came home. We didn't feel like cooking, so we ordered Chinese. We killed it. From the run earlier, the walking, and the drinking, I was starving.
We took a nap after that, being full and probably a bit drunk and then I woke up and watched a great movie on HBO, The Normal Heart.
If you have HBO, check it out!!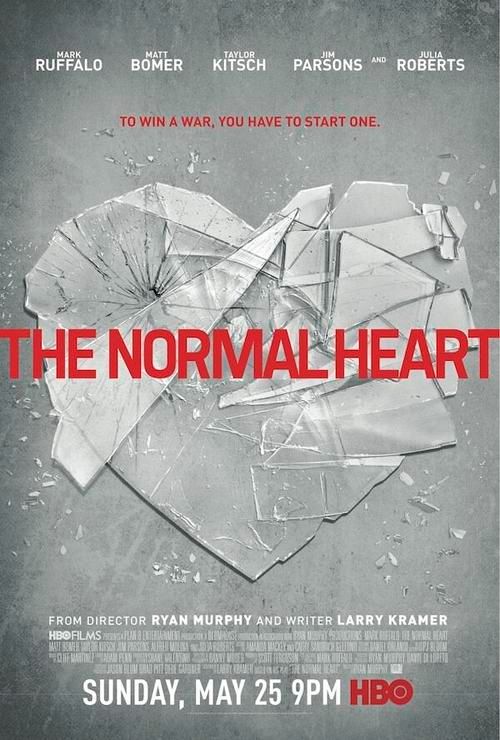 I was very impressed. An amazing cast and director!!
After that is was time for bed and I made sure from the moment we got home, I have been drinking water like crazy.
The best way to jump back after an indulgent day...
There ya go!!
Hope everyone has a great day!!